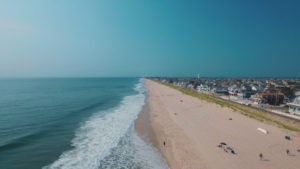 Spring Lake Heights (commonly known as "Heights") is a Borough located in the southern coastal portion of Monmouth County, New Jersey. As of the United States 2000 Census, the borough population was 5,227.
Spring Lake Heights was formed as a borough by an Act of the New Jersey Legislature on March 19, 1927, from portions of Wall Township, based on the results of a referendum held on May 3, 1927.
New Jersey Monthly magazine ranked Spring Lake Heights as its 28th best place to live in its 2008 rankings of the "Best Places To Live" in New Jersey.
Spring Lake Heights is adjacent to Route 35 and Route 71.
Excerpts Redistributed from Wikipedia, the Free Encyclopedia